Reprinted with permission.  "Trouble Getting Paid an Agister's Lien May Help ." Horse Connection Magazine – Legal Lead Column, August 2005.
BY MARC C. PATOILE, COLORADO EQUINE ATTORNEY – COLORADO AGISTER'S LIEN LAW
Anyone who has been around horse people for any length of time has heard the term agistor's lien, usually during a conversation about a person who has not paid their horse-related bills.  Many people are confused by agistor's liens because they are seldomly asserted and infrequently litigated.  This article highlights Colorado agistor lien issues.  Horse owners, trainers, boarding facilities, and veterinarians are among those who will benefit from these quick tips.
Agistor lien laws vary from state to state.  The Colorado statutes authorize a lien for the amount due to those who feed, herd, pasture, keep, ranch, board, or provide medical care to horses or other domestic animals.  Ranchers, farmers, feeders, agistors, herders of cattle, livery stable keepers, veterinarians, or other persons to whom such animals are entrusted may be entitled to an agistor's lien.
In Colorado, an agistor's lien is purely created by statute and the statute must be strictly construed. The confusing thing is that there are now two agistor's lien statutes, which muddies the waters.  There are a few general rules that one should be aware of:  First, the horse must belong to a person other than the agistor in order for the lien to attach.  Where a person asserting the lien is a partner in a partnership which owned the animals, it is not possible for the lien to attach.  In addition, if the person claiming the lien is an employee of the owner of the animals, the lien cannot attach.  Second, the animal must have been delivered with an agreement to pay for the food and care.  A written agreement may not be essential to this requirement, but would provide the best protection for both parties.  Third, the person asserting the lien must have exclusive possession of the animals in order to preserve the lien.
Pursuant to statute, the agistor's lien is generally senior to all other liens, which makes it a very effective mechanism for enforcement of payment of all services rendered and all costs of enforcing the lien.  In most cases, any recovery would be limited to the costs of feed, board, medical expenses and costs incurred in enforcing the agistor's lien.  However if the lien does not cause payment to occur within thirty days, the animal can be foreclosed upon and a court-ordered sale can be conducted to satisfy the lien.
Asserting an agistor's lien does not come without some risk because until the animal is released or sold at foreclosure, as provided under the statutes, the agistor can be held liable if the animal lacks ordinary care.  The agistor's lien can be a powerful tool by which boarding facilities, veterinarians, trainers, and others may secure payment for services rendered.  These actions are subject to certain time limitations.  You should consult with your attorney as soon as you become aware of circumstances that might involve an agistor's lien.
______________________________________________________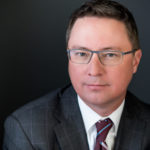 Have a Colorado Agister's Lien law question?  Colorado Equine Attorney Marc C. Patoile is a shareholder with the regional law firm of Folkestad & Fazekas, P.C., with offices in Castle Rock, Colorado.  He is a frequent author and lecturer on Colorado equine law and can be reached at 303-688-3045 or patoile@ffcolorado.com. 
This article is provided for informational purposes only, is not intended to provide any legal advice, nor is it intended to create an attorney-client relationship between you and Folkestad & Fazekas, P.C. You should not act or rely on any information in this article without seeking the advice of an attorney.